Frank Jao
Chief Executive Officer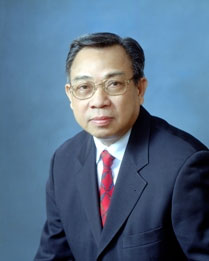 Mr. Jao has been involved in the real estate industry since 1975. He is internationally renowned for his expertise in ethnic markets development and well-respected for his work with urban infill redevelopment projects. One of Mr. Jao's claims to fame is that he is the principal developer of an area known as "Little Saigon," which has over 3500 Asian businesses, located in City of Westminster in Southern California.
In his capacity of CEO of the Bridgecreek Group, Inc., Mr. Jao oversees numerous companies under the Bridgecreek umbrella, which include real estate development, realty services, investment, and international affiliates. For example, under Bridgecreek Realty Investment Services, the company manages over 1100 tenants, providing a wide range of products and services. President George W. Bush appointed Mr. Jao in 2002 and 2003 to the board of the Vietnam Education Foundation, which provides educational exchanges between the United States and Vietnam . Mr. Jao currently serves as Chairman of VEF. He is a member of ULI, ICSC, and other professional organizations. Mr. Jao has recently been named Co-Chairman of the Republican National Committee's Eagles.
Over the course of 25 years, Mr. Jao has seen all the ups and downs. He is a survivor of the early-90's real estate market crash. Even during the crisis, Mr. Jao continued to meet all his financial obligations, thus has earned him a well-respected position with numerous financial institutions and investment partners. This reputation has enabled Mr. Jao to finance many of the real estate development projects with great ease, with eager investors as well as Wall Street resources.
Mr. Jao has earned many awards of distinction, both civically and professionally. He has had the honor of being named "Orange County 50 Most Influential Business People" since 1996.